– FIA Formula 3 heads to famous streets of Monte Carlo
– Ferrari Driver Academy racer eyeing fresh success in the principality
Dino Beganovic returns to the streets of Monaco this weekend looking to replicate the biggest win of his career, as the FIA Formula 3 Championship finally resumes in Europe.
With the opening two rounds of the season staged in Bahrain and Australia, the F3 field was originally slated to race in Imola last weekend to kick-start an intense triple-header of events tying up with Monaco and Barcelona.
Due to the tragic floodings in Italy's Emilia-Romagna region, however, the Imola event was called off, making Round 4 in Monaco the official start of the European campaign.
Considered one of the most demanding circuits in the world, the unforgiving Monte Carlo street track lies embedded in the affluent city-state, surrounded by the glitz and glamour of the French Riviera.
Running on the support card to Formula 1's blue-riband Monaco Grand Prix, Dino Beganovic scored an emotional lights-to-flag victory in the principality last year on his way to the Formula Regional European Championship title. Upon his return in FIA Formula 3, the Ferrari Driver Academy-backed Swede is hoping for another sip of champagne.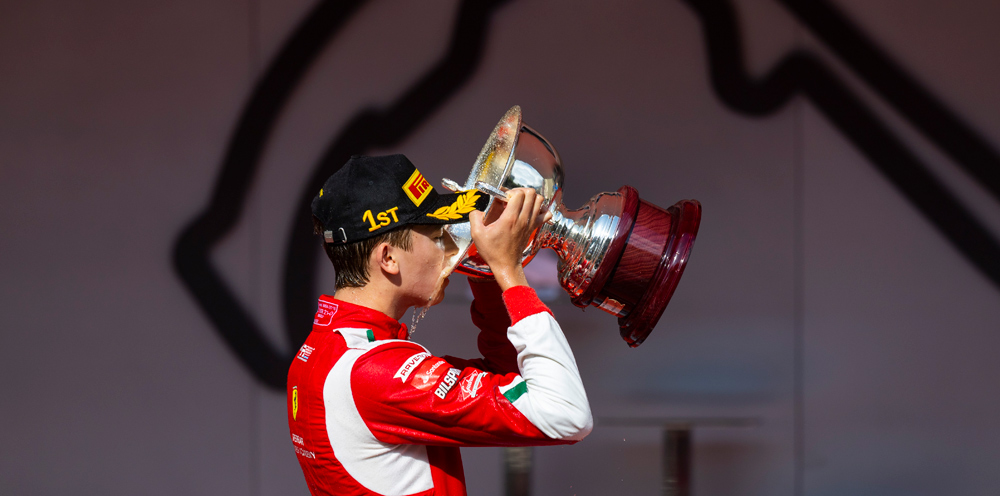 "Winning in Monaco last year was one of the most emotional moments of my life, and I can't wait to return this weekend and finally get back to racing after such a long break," says Dino Beganovic. "Monaco is such a special event, such a special atmosphere. While I'm sure my previous experience there will help me, it will still be a different beast this year in Formula 3, but I'm feeling well-prepared and ready to get out there."
As per tradition, track action begins in Monaco on Thursday with opening practice. Friday features the critical qualifying session, which will see the field split into two groups to ease traffic around the narrow, barrier-lined circuit.
"We only have one short practice session, and you need to build your confidence very quickly," Dino Beganovic concludes. "Track position is everything in Monaco, and that really is the art: you need to put everything on the line in qualifying, but you arrive there with very limited practice and knowing that a single mistake can ruin your entire weekend. It really is a one-of-a-kind event."
The first F3 race of the weekend takes place on Saturday, while Race 2 – known as the feature race – will act as a prestigious precursor to the F1 Monaco Grand Prix on Sunday morning.
Dino Beganovic arrives in Monte Carlo sitting third in the FIA Formula 3 Championship standings in his rookie year.

TIME TABLE (ALL TIMES CEST)
FIA Formula 3 Championship
Rd. 4 – Monaco (MCO)
Thursday 25 May
Practice: 13.30-14.15
Friday 26 May
Qualifying – Group A: 11.10-11.26
Qualifying – Group B: 11.34-11.50
Saturday 27 May
Race 1: 11.00-11.45
Sunday 28 May
Race 2: 08.00-08.45

CHAMPIONSHIP STANDINGS
FIA Formula 3 Championship
After 3/10 rounds (full standings)
1: G. Bortoleto (BRA), Trident, 58 p.
2: G. Saucy (SUI), ART Grand Prix, 38 p.
3: D. Beganovic (SWE), PREMA Racing, 28 p.
4: G. Minì (ITA), Hitech Pulse-Eight, 28 p.
5: J. Martí (ESP), Trident, 25 p.
LIVE TIMING / RESULTS
www.fiaformula3.com