– FRECA champion braced for key career step as FIA F3 season bursts into life
– Thrilling new chapter begins this weekend on Bahrain Grand Prix support bill

Dino Beganovic is buzzing with excitement as the FIA Formula 3 Championship finally springs to life this weekend in Bahrain, with the Swede set to enter his first season in the Formula 1 feeder series.
Joining the F3 ranks on the back of a title-winning campaign in the Formula Regional European Championship last year, Beganovic is taking another crucial step up the international single-seater pyramid in 2023 while continuing to drive for Prema Racing with backing from the Ferrari Driver Academy.
Now just days away from his eagerly awaited FIA F3 debut, Beganovic is relishing the prospect of taking up one of the most coveted seats in junior motorsport, right before the eyes of the Grand Prix paddock with all F3 rounds forming part of the F1 support package.
"To say I'm thrilled to finally get this season underway would be an understatement," says Dino Beganovic. "I'm very, very excited and I just can't wait to get started. Making my FIA F3 debut is going to be a special moment for me. It will also be a big challenge; the field is incredibly competitive. There will be a lot to learn this weekend, but I really enjoy driving this car and I have the best possible team behind me."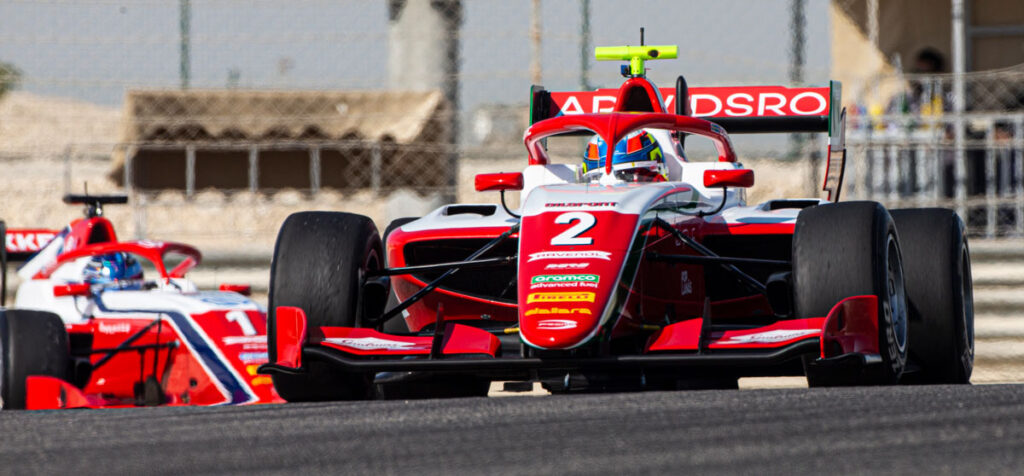 Although testing is strictly limited in FIA F3 – making life yet more difficult for rookie drivers – this weekend's season-opener will actually play out on familiar territory for the 30-car field. The Bahrain International Circuit recently staged the series' only official pre-season test, with Beganovic immediately up to speed to go second quickest across three days of running.
"Testing went really well, and most importantly we managed to check all the items off our list, but of course I know that's not where it counts," Dino Beganovic concludes. "Racing is a different story, and for me as a rookie, it's going to be especially hard having only one short practice session before qualifying. Having said that, I do feel as well prepared as you could possibly expect, so I'll just go out there, give it my all and see where we stack up."
The 2023 FIA Formula 3 Championship will open with 45 minutes of practice on Friday, followed by a 30-minute qualifying showdown later the same day. Wheel-to-wheel action begins on Saturday with the 40-minute Sprint Race, before the weekend concludes with a slightly longer (45 minutes) Feature Race on Sunday.
The grid is set based on qualifying lap times for the Feature Race, and by reversing the top 12 in qualifying for the Sprint Race. Points are handed out to the top ten in each race, with an additional point on offer for the driver setting fastest lap (provided they finish inside the top ten). Furthermore, the quickest time in qualifying (earning pole position for the Feature Race) is rewarded with two bonus points.

TIME TABLE (LOCAL TIME GMT+3)
FIA Formula 3 Championship
Rd. 1 – Bahrain International Circuit (BHR)
Friday 3 March
Practice: 10.55-11.40
Qualifying: 16.00-16.30
Saturday 4 March
Race 1: 12.15-13.00
Sunday 5 March
Race 2: 11.50-12.35
LIVE TIMING / RESULTS
www.fiaformula3.com