– Formula Regional European Championship kicks off this weekend
– Beganovic sets the pace in final pre-season test
Dino Beganovic is buzzing with excitement as the 2022 Formula Regional European Championship hits the limelight this weekend, with the Ferrari Driver Academy junior hoping to carry pace-setting pre-season form into his second campaign in the ultra-competitive single-seater series.
Beganovic has been a frontrunning contender throughout large parts of winter testing, bringing the pre-season period to a close by setting the pace in the final collective test at the fabled Autodromo Nazionale Monza – the same track that will host this weekend's opening round of the championship.
Beganovic, who once again is set to race for Prema Powerteam, duly has high hopes for the year ahead, further underpinned by a convincing precursor in the Middle East-based Formula Regional Asian Championship over the winter that featured his first FR-level win.
"I'm thrilled to finally be getting the European season underway, and especially to do so in Monza and Italy," says Dino Beganovic. "It's my second home – it literally is my home during the season – and racing for the Ferrari Driver Academy and Prema, it's an event that stands out for all the good reasons.
"Monza is also where I took my first pole position last year, and we had a great test there again just recently, setting the pace in both qualifying and race simulation. Now, we need to convert that when it really matters, but we have every reason to be optimistic and I couldn't be more excited!"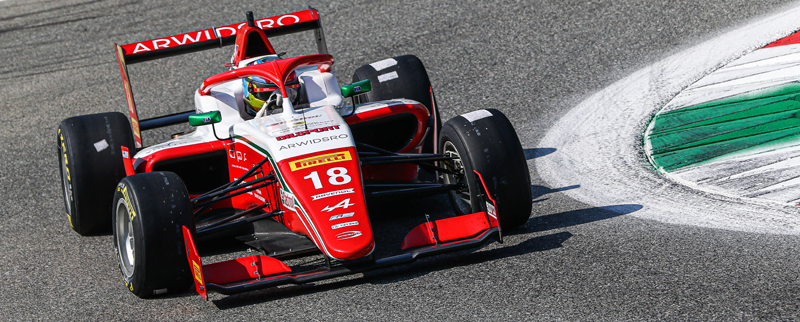 Just like last year, the Formula Regional European Championship is fully subscribed once again in 2022, featuring a massive 30-car field that unites the brightest global talent in junior single-seater racing.
This weekend's season-opener marks the first round of ten on the calendar, which once more takes in a blue-riband Monaco Grand Prix support slot at the end of May. Two races are run per weekend for a total of 20 to crown the ultimate champion.
Running at Monza begins with free practice on Friday. There are then two qualifying sessions and two races across the weekend, one each on Saturday and Sunday.
Live streaming will be available for all qualifying sessions and races throughout the season, with links to be provided from the start page at www.dinoracing.se for easy, direct navigation.

TIME TABLE
Formula Regional European Championship
Rd. 1 – Monza (ITA)
All times CEST
Friday 22 April
Free Practice 1: 10.15-11.05
Free Practice 2: 15.20-16.10

Saturday 23 April
Qualifying 1 – Group A: 09.40-09.55
Qualifying 1 – Group B: 10.00-10.15
Race 1 (30 min + 1 lap): 16.00
Sunday 24 April
Qualifying 2 – Group B: 09.25-09.40
Qualifying 2 – Group A: 09.45-10.00
Race 2 (30 min + 1 lap): 14.10

STREAMING / TIMING / RESULTS