– Swede scores fresh Formula Regional Middle East Championship triumph
– Takes victory on Kuwait's debut weekend in single-seater racing

Dino Beganovic backed up his victory from the opening round in Dubai with another Formula Regional Middle East Championship triumph this weekend in Kuwait.
Celebrating an historic moment in motorsports with the state-of-the-art Kuwait Motor Town welcoming single-seater racing to the Gulf state for the very first time, Beganovic won the opening race of the weekend in remarkable style.
Picking his way through a spectacular multi-car pile-up on the opening lap, the Swede kept his Mumbai Falcons car intact as the red flags flew, snatching a lead he would later defend valiantly at the restart.
Going on to score his second FRMEC win in two rounds, Beganovic has now gained plenty of momentum leading into his rookie campaign in the FIA Formula 3 Championship which begins in just over a month's time.
"I've had a great time racing in the Middle East this winter, preparing for F3, and of course picking up a pair of wins has only added to the positive experience," says Dino Beganovic. "It's been cool to race here at Kuwait's first single-seater event and that opening race was pretty hectic! I managed to survive the chaos and take the lead, and then I could control it from there."
In the second race of the weekend, Beganovic was hit by a rival driver and forced to pit with a damaged front wing, eventually battling his way back from last to 15th in the 27-car field.
In the concluding Race 3, Beganovic then staged another remarkable comeback, overcoming a qualifying penalty to rise from 20th to fifth with a set of eye-catching overtaking moves.
Having taken part in the first two rounds of the FRMEC season, Beganovic has now completed his winter racing programme in the Middle East, with the 19-year-old not scheduled to contest the remaining rounds of the championship. Instead, the Ferrari Driver Academy youngster now returns to base in Italy to intensify preparations ahead of his F3 debut.
"I want to say a big thank you to Mumbai Falcons for having me again this winter – it will prove very useful once we get to racing in F3," Dino Beganovic concludes. "We're now only a month away from the start of the season, and this has allowed me to gel with my engineer and really get all the systems going. It's been great."
Beganovic's rookie FIA Formula 3 Championship campaign will get underway in Bahrain on March 3-5.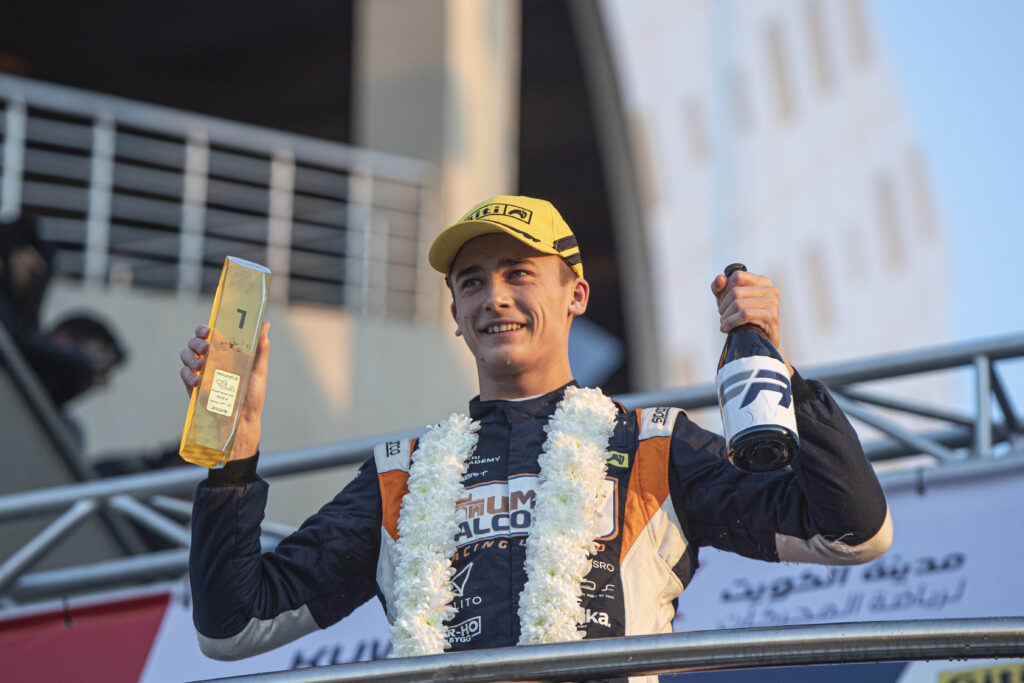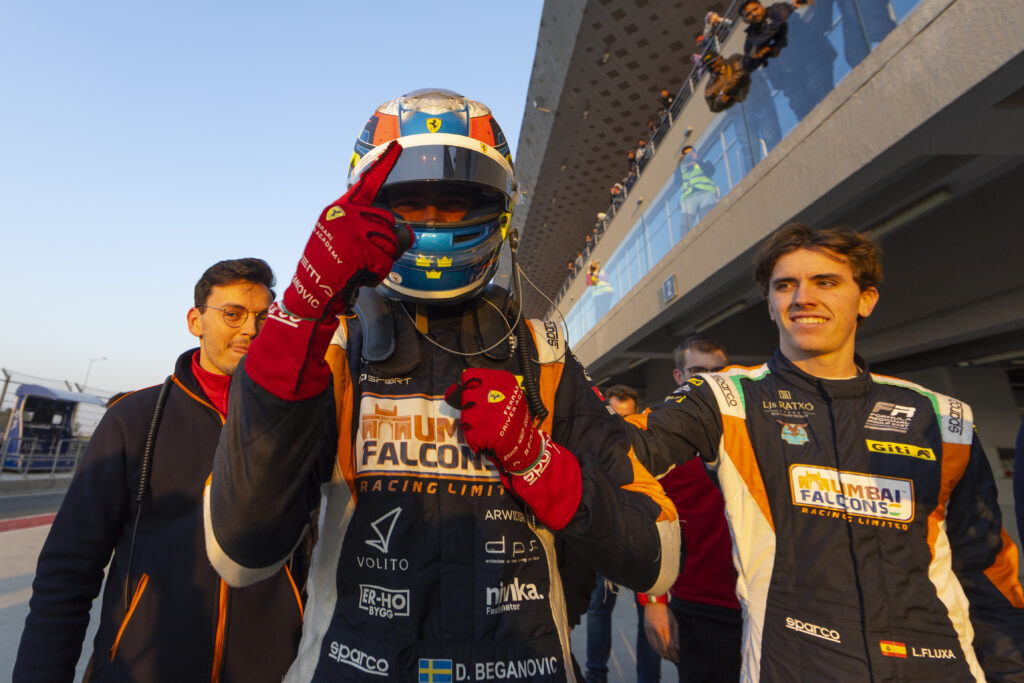 RESULTS
Formula Regional Middle East Championship
Rd. 2 – Kuwait Motor Town (KWT)
Race 1 (full results)
1: D. Beganovic (SWE), Mumbai Falcons
2: A. Antonelli (ITA), Mumbai Falcons
3: J. Dufek (SUI), PHM Racing
Race 2 (full results)
1: J. Dufek (SUI), PHM Racing
2: T. Barnard (GBR), PHM Racing
3: N. Bohra (SGP), R-ACE GP
—
15: D. Beganovic (SWE), Mumbai Falcons
Race 3 (full results)
1: S. Meguetounif (FRA), Hyderabad Blackbirds
2: A. Antonelli (ITA), Mumbai Falcons
3: J. Dürksen (GER), Hyderabad Blackbirds
—
5: D. Beganovic (SWE), Mumbai Falcons