– Swede retains Ferrari Driver Academy support
– Moves up the ranks with Prema Powerteam

Dino Beganovic will step up to the Formula Regional European Championship in 2021, retaining his relationship with Prema Powerteam and the Ferrari Driver Academy.
The move follows a successful rookie single-seater season for Beganovic, in which the Swedish 16-year-old finished third overall in the competitive Formula 4 Italian Championship.
In progressing to the Formula Regional European Championship, Beganovic will now compete at the next level in a championship strategically positioned between the official FIA F4 and F3 platforms, forming part of reigning series champions Prema Powerteam's driver line-up.
"I am thrilled to take the next step in my career and to join the Formula Regional European Championship for the coming season," says Dino Beganovic. "It is a great privilege to continue on this journey with Prema and the Ferrari Driver Academy, and I really can't wait to get the season underway."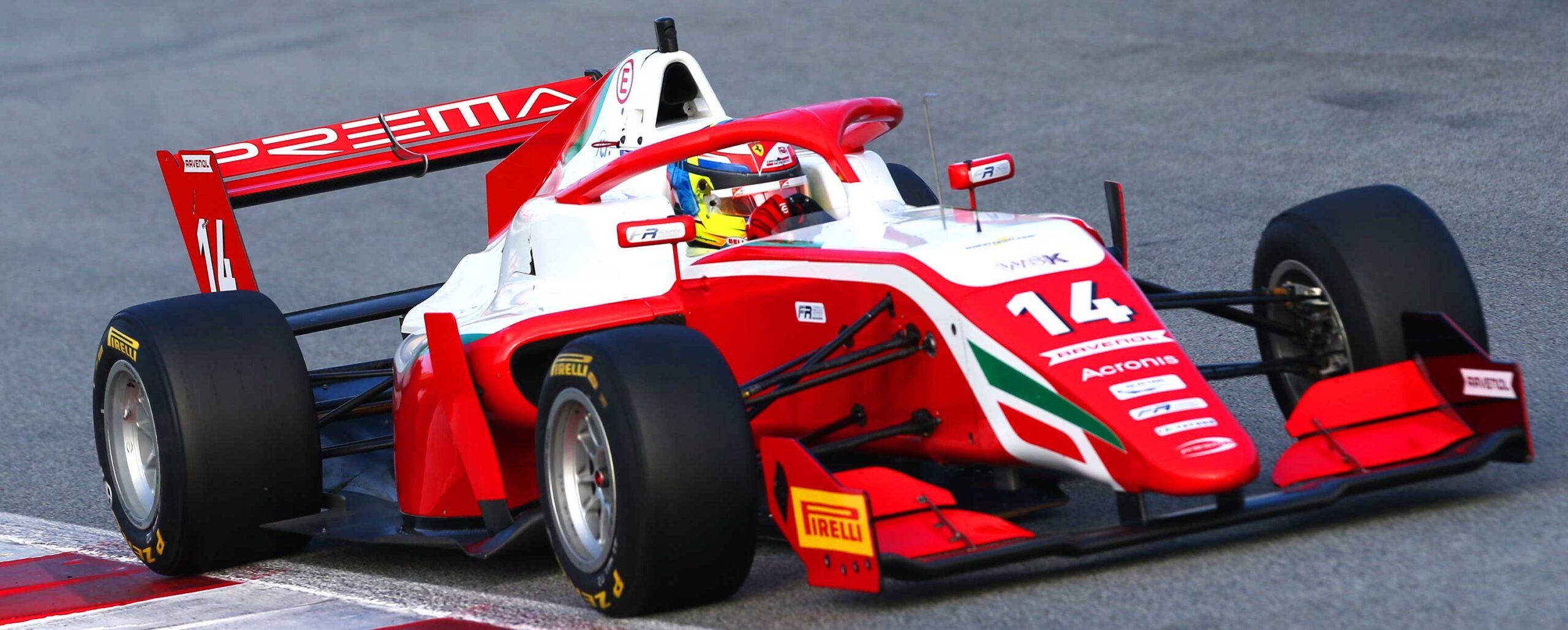 Inaugurated in 2019, the Formula Regional European Championship is set for its most competitive season to date this year following a merger with the Formula Renault Eurocup. The 2021 calendar features ten rounds of two races per weekend, and includes a pair of Formula 1 support events at the iconic Spanish and Monaco Grands Prix – the latter set to hand Beganovic his first-ever street track experience.
"It's great for us to continue working with Dino for 2021," says Prema Powerteam principal Angelo Rosin. "He showed he is a talented driver who kept improving throughout last season, ending the year as one of the most interesting prospects of Formula 4. Obviously, the step to Formula Regional will be a challenging one, as for every rookie, and we will work as hard as we can to be competitive. We are confident that the performance will be there from the outset and we expect an exciting season."
Utilizing spec Tatuus F3-based chassis, Pirelli tyres and 1.8-litre Renault engines, the 2021 Formula Regional European Championship gets underway at Belgium's Spa-Francorchamps on 24-25 April, with the finale taking place at Monza, Italy, on 30-31 October.
As part of his preparations for the up-coming season, Dino Beganovic is also set to contest the opening two rounds of the F3 Asian Championship in Dubai and Abu Dhabi respectively on January 29-30 and February 5-6, driving for Abu Dhabi Racing by PREMA.
MORE INFORMATION: FR European Championship

2021 CALENDAR.
Formula Regional European Championship
24-25 April

Spa-Francorchamps (BEL)
8-9 May

Barcelona (ESP) – F1 support event
22-23 May

Monte Carlo (MCO) – F1 support event
29-30 May

Circuit Paul Ricard (FRA)
19-20 June

Zandvoort (NED)
24-25 July

Imola (ITA)
7-8 August

Nürburgring (GER)
11-12 September

Red Bull Ring (AUT)
9-10 October

Mugello (ITA)
30-31 October

Monza (ITA)