– Ferrari Driver Academy youngster crowned with one race to spare
– First Swede to win ultra-competitive championship
Dino Beganovic has sealed the 2022 Formula Regional European Championship title with one race to spare, scoring the biggest success of his career to date.
Beganovic put the title beyond reach of his rivals with a controlled drive to fourth in Saturday's opening race at the Mugello season-finale, winning one of the most fiercely competitive series in junior motorsport.
Marking Beganovic's maiden single-seater title, the Ferrari Driver Academy youngster also becomes the first Swede ever to win the hotly contested championship, which regularly boasts a grid of more than 30 of the world's best up-and-coming drivers.
"Yes! We did it! This is a moment that will stick with me for the rest of my life," says an emotional Dino Beganovic. "We have been leading the championship since the beginning of the year, and to finally be able to wrap it up here in Italy today is absolutely amazing. We've kept it together and my team, Prema, have done an incredible job. A big thank you to them, to FDA, and to everyone else who made this possible. It means the world to me!"
Beganovic's title triumph marks the culmination of a standout campaign for the 18-year-old Swede. His 2022 Formula Regional European Championship achievements span four race wins, 11 podiums and four pole positions (with one race remaining), as well as a prestigious victory on the Monaco Grand Prix support bill back in May.
After winning the first race of the season at Monza, Beganovic was never headed in the championship throughout the remainder of the year.
The 2022 campaign will conclude at Mugello on Sunday with the second and final race of the weekend.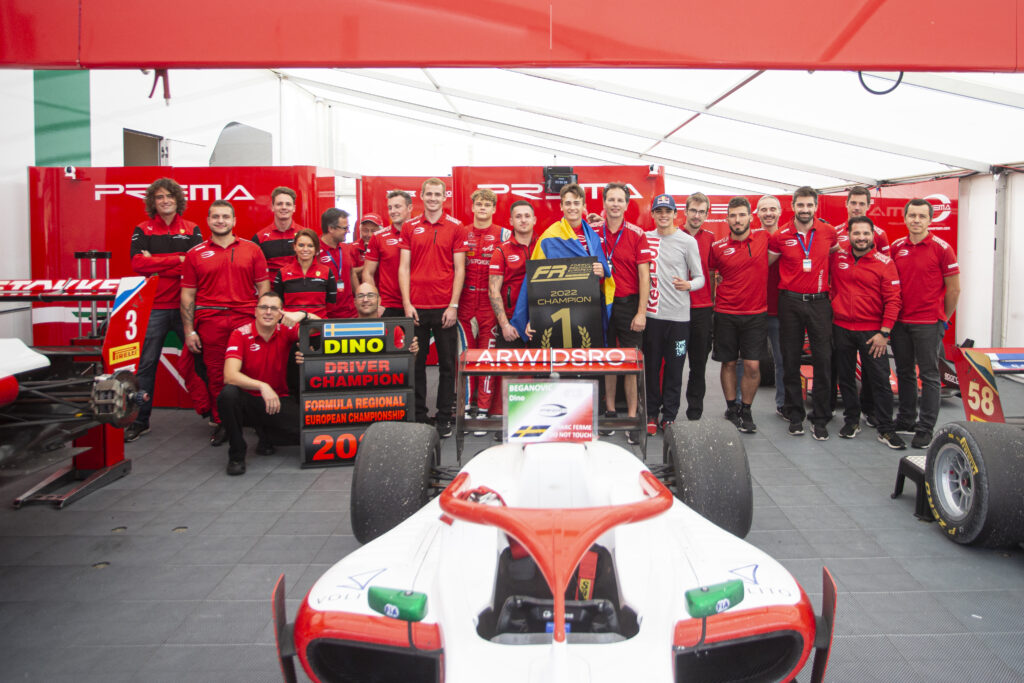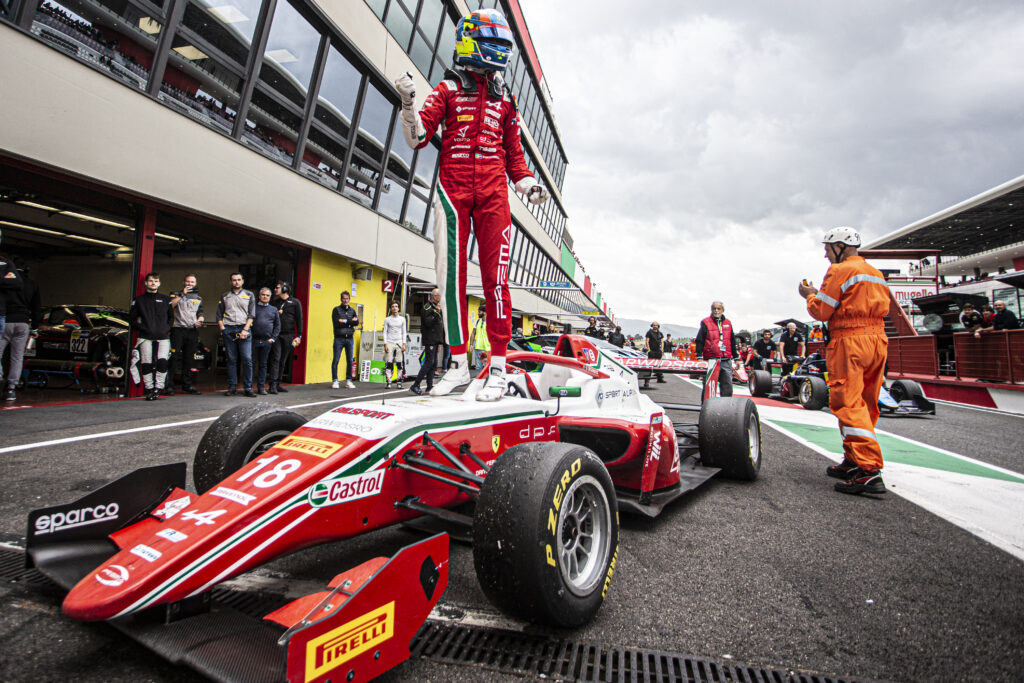 RESULTS
Formula Regional European Championship
Rd. 10 – Mugello (ITA)
RACE 1 (full results)
1: P. Aron (EST), Prema Powerteam
2: V. Bernier (FRA), FA Racing
3: J. Dufek (SUI), Van Amersfoort Racing
4: D. Beganovic (SWE), Prema Powerteam
5: L. Fornaroli (ITA), Trident

CHAMPIONSHIP STANDINGS
Formula Regional European Championship
After 19/20 races (full standings)
1: D. Beganovic (SWE), 267 p.*
2: P. Aron (EST), 241 p.
3: G. Minì (ITA), 217 p.
4: H. David (FRA), 212 p.
5: K. Haverkort (NED), 185 p.
* Paul Ricard Race 2 podium under appeal. Beganovic originally finished second in the race, but was subsequently disqualified for an alleged technical irregularity. Prema have appealed the decision. With official confirmation pending, the current championship standings shown here denote zero points for Paul Ricard Race 2.