– Ferrari Driver Academy racer finishes runner-up in prestigious F1 support race
– Swede comes within half a second of repeating Monte Carlo victory
Dino Beganovic scored his best result of the 2023 FIA Formula 3 Championship so far with another commanding performance on the streets of Monaco, finishing second in the principality after fighting a race-long battle for victory.
Beganovic arrived in Monte Carlo on the back of an emotional Formula Regional win at the famous street track last year, and came tantalisingly close to repeating the success upon his return in Formula 3.
On rapid form throughout the weekend, the Ferrari Driver Academy Swede stormed between the barriers to set the pace in the first qualifying group on Friday.
However, the unique split qualifying format used in Monaco meant the second group was at an advantage as the track continued to grip up, allowing Italy's Gabriele Minì to snatch overall pole position – with Beganovic lining up alongside on the front row for Sunday's main feature race.
After an uneventful run to 12th in Saturday's reverse-grid sprint race, where the challenges of overtaking around the narrow Monaco circuit became evident, Beganovic held considerably higher hopes for Sunday's finale. 
Slotting into second behind Minì, the pair quickly pulled away from the rest of the field, setting up a straight two-way fight for victory in the Formula 1 Grand Prix precursor event.
Beganovic sat glued to his rival's gearbox throughout, looking for a way past, but ultimately had to settle for second – coming within half a second of victory.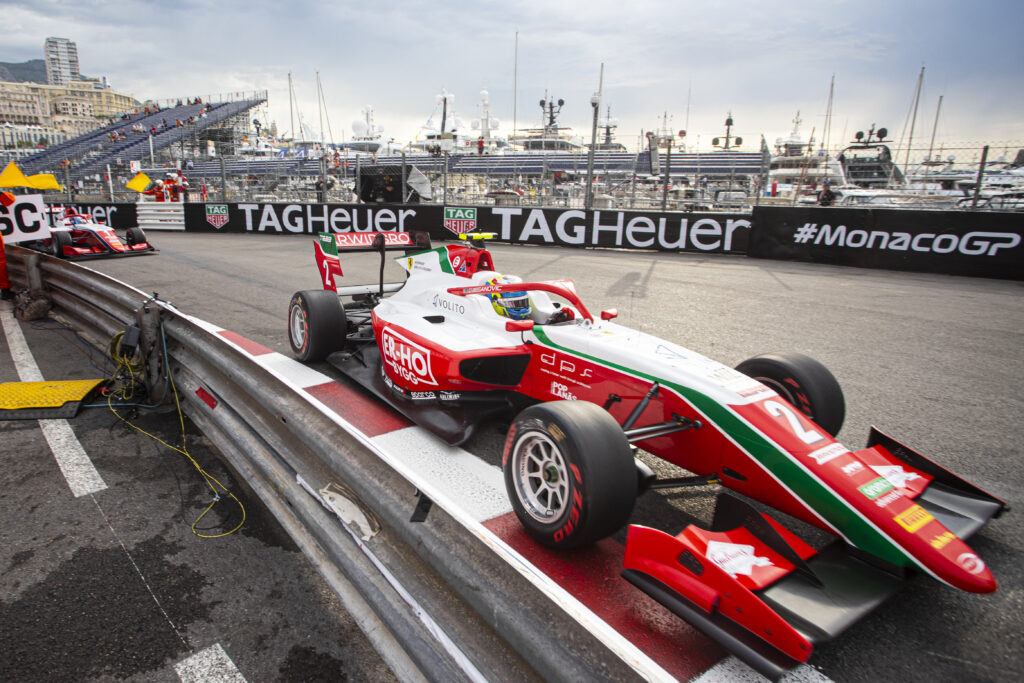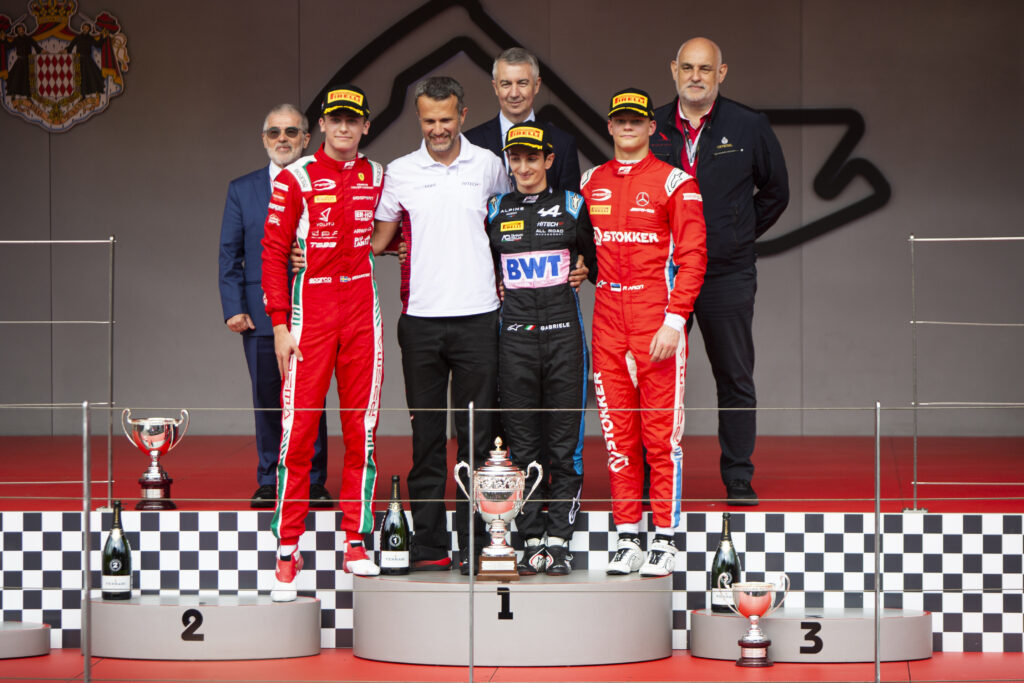 "It's mixed emotions right now, I have to admit," says Dino Beganovic. "I must be pleased with P2 and a lot of good points, but at the same time, it's frustrating. We lost this race because we happened to be in the wrong qualifying group, starting second instead of first. It's so, so hard to overtake around here. 
"I tried my best and I had more pace in the bag, but he didn't make any mistakes and I just had to settle for second. It's Monaco, and even though I'm disappointed right now, we have to keep in mind it's a very strong performance and my best result of the year."
The Monaco result marks Beganovic's second podium of his rookie FIA Formula 3 campaign, backing up a P3 finish at the opening round in Bahrain. 
The FIA Formula 3 Championship continues next weekend (2-4 June) at the Spanish Grand Prix in Barcelona. 

RESULTS
FIA Formula 3 Championship
Rd. 4 – Monaco (MCO)
Race 1 (full results)
1: J. Martí (ESP), Campos Racing
2: L. Fornaroli (ITA), Trident 
3: G. Saucy (SUI), ART Grand Prix
—
12: D. Beganovic (SWE), PREMA Racing 
Race 2 (full results)
1: G. Minì (ITA), Hitech Pulse-Eight
2: D. Beganovic (SWE), PREMA Racing 
3: G. Saucy (SUI), ART Grand Prix

CHAMPIONSHIP STANDINGS
FIA Formula 3 Championship
After 4/10 rounds (full standings)
1: G. Bortoleto (BRA), Trident, 73 p.
2: G. Minì (ITA), Hitech Pulse-Eight, 56 p.
3: G. Saucy (SUI), ART Grand Prix, 47 p.
4: D. Beganovic (SWE), PREMA Racing, 46 p.
5: P. Aron (EST), PREMA Racing, 38 p.