– Swede scores victory in first-ever Formula Regional Middle East Championship race
– Ferrari Driver Academy youngster opens 2023 in style ahead of FIA F3 debut

Dino Beganovic became the historic first winner in the new Formula Regional Middle East Championship as he took the spoils in gripping fashion to trump the field at Dubai Autodrome in a precursor to his FIA Formula 3 debut.
Beganovic used a late-race charge to close down leader Gabriele Minì in the first race of this weekend's FRMEC opener, setting up a fascinating battle in the dying laps.
As the pair began the final tour, Beganovic drew alongside his rival on the main straight, dramatically getting squeezed off the track and towards the pit wall – but bravely committing to the move and snatching the lead.
Beganovic – driving for the Prema-affiliated Mumbai Falcons squad – duly went on to celebrate his first win of 2023 at the first time of asking, also setting the fastest lap of the race to underscore his pace.
"What a way to start the year! It was a very good race and a lot of tough battles, but I'm glad we came out on top," says Dino Beganovic. "I have to thank all the guys on the team; it's great to see Mumbai Falcons winning the first-ever race in this championship. Doing this series is a big help for maintaining race craft over the winter, and I have to say this weekend gave me some good support with that!"  
In Race 2 of the triple-header meeting, Beganovic and Minì came to a head once again, making contact that forced the Ferrari Driver Academy-backed Swede to retire. Beganovic later rounded off the weekend with P9 on used tyres in Race 3.
Minì was penalised for both the Race 1 and Race 2 incidents.
Beganovic, who won the season-opener despite missing four out of six pre-event test sessions, will be back on track at Kuwait Motor Town on January 27-28 for round two of the Formula Regional Middle East Championship.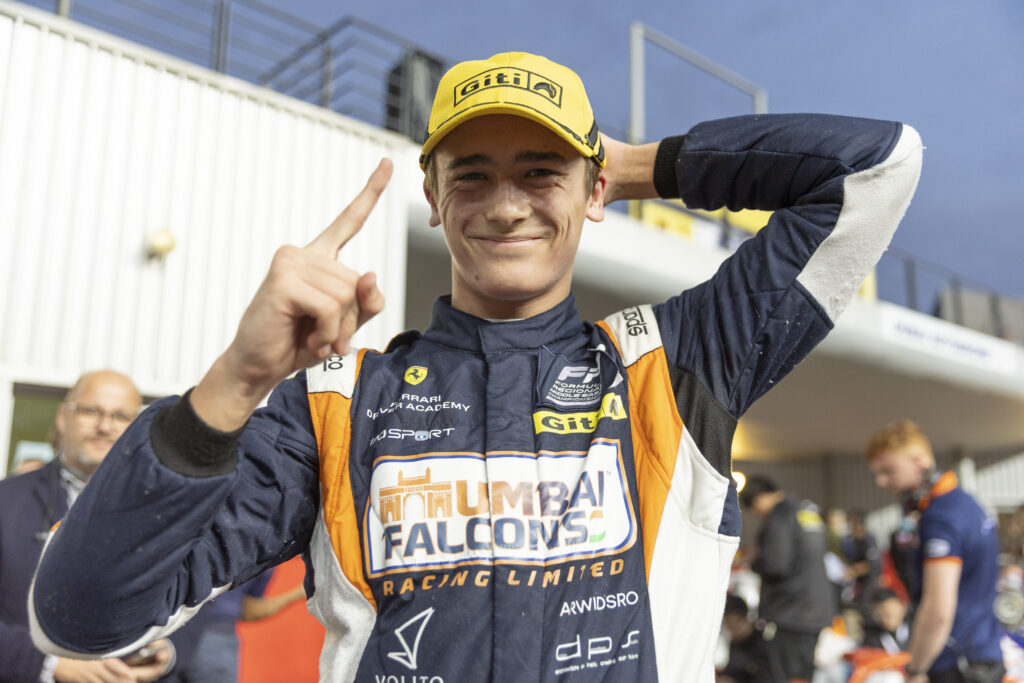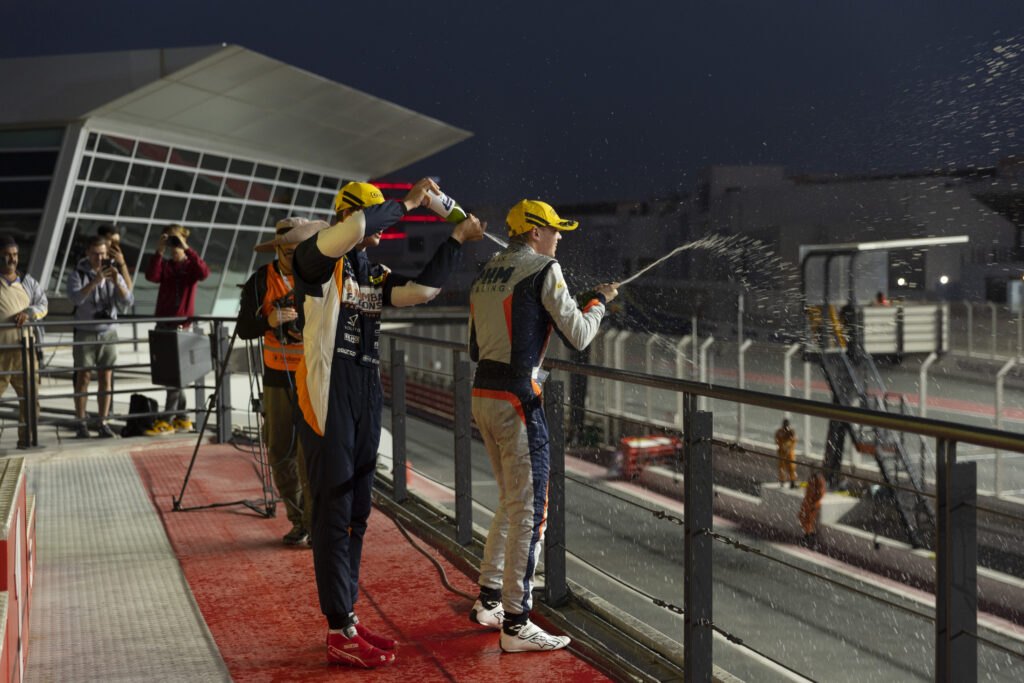 RESULTS
Formula Regional Middle East Championship
Rd. 1 – Dubai Autodrome (UAE)
Race 1 (full results)
1: D. Beganovic (SWE), Mumbai Falcons 
2: M. Zagazeta (PER), R-ACE GP
3: T. Barnard (GBR), PHM Racing
Race 2 (full results)
1: N. Bohra (SGP), R-ACE GP 
2: A. Neate (GBR), Prema Racing
3: T. Barnard (GBR), PHM Racing
—
DNF: D. Beganovic (SWE), Mumbai Falcons 
Race 3 (full results)
1: M. Boya (ESP), Hyderabad Blackbirds
2: A. Antonelli (ITA), Mumbai Falcons 
3: T. Inthraphuvasak (THA), Pinnacle VAR
—
9: D. Beganovic (SWE), Mumbai Falcons