– Second place for Ferrari Driver Academy youngster in Hungary
– Swede racks up fourth rostrum visit of the season
Dino Beganovic made a swift return to the FIA Formula 3 Championship podium with a strong performance at the Hungaroring, finishing second in Sunday's feature race at the Budapest venue.
Beganovic bounced back emphatically from the troubles of Silverstone, where a costly mechanical issue forced him out of qualifying, to immediately set the record straight as the field regrouped in Hungary.
Qualifying on the front row of the grid for Sunday's main feature race, Beganovic held on to his position throughout the 19-lap encounter to deliver a PREMA Racing 1-2 with team-mate Zak O'Sullivan.
The effort marked Beganovic's fourth podium of his rookie Formula 3 campaign, backing up previous top-three achievements in Bahrain, Monaco and Barcelona for the Ferrari Driver Academy member.
"It's been a very good weekend here in Budapest, and a nice strong comeback after Silverstone," says Dino Beganovic. "That's what makes this even more special, to be able to bounce back straight away and deliver a 1-2 for the team. Hungaroring also wasn't our best track in the past, so I'm really happy about this and the team has done a fantastic job.
"It was difficult with tyres today. Zak built a gap at the beginning, while I had a bit of rubber left in the end. I started catching him in the closing stages, but began pushing a little too late. It's another lesson learned, but either way, I'm very happy with the weekend and scoring these important points in the championship."
Adding to his podium result on Sunday, Beganovic also managed to score a point for tenth place in Saturday's reverse-grid sprint race, where he started 11th. The top 12 from qualifying are reversed on the sprint race grid.
Following the outcome in Budapest, Beganovic now sits fifth overall in the FIA Formula 3 Championship. With just two rounds remaining, the Swede is embroiled in an incredibly close segment of the standings, with only 14 points separating second through to seventh place.
Formula 3 returns in just one week's time (July 28-30) for the penultimate round of the season at Belgium's iconic Spa-Francorchamps.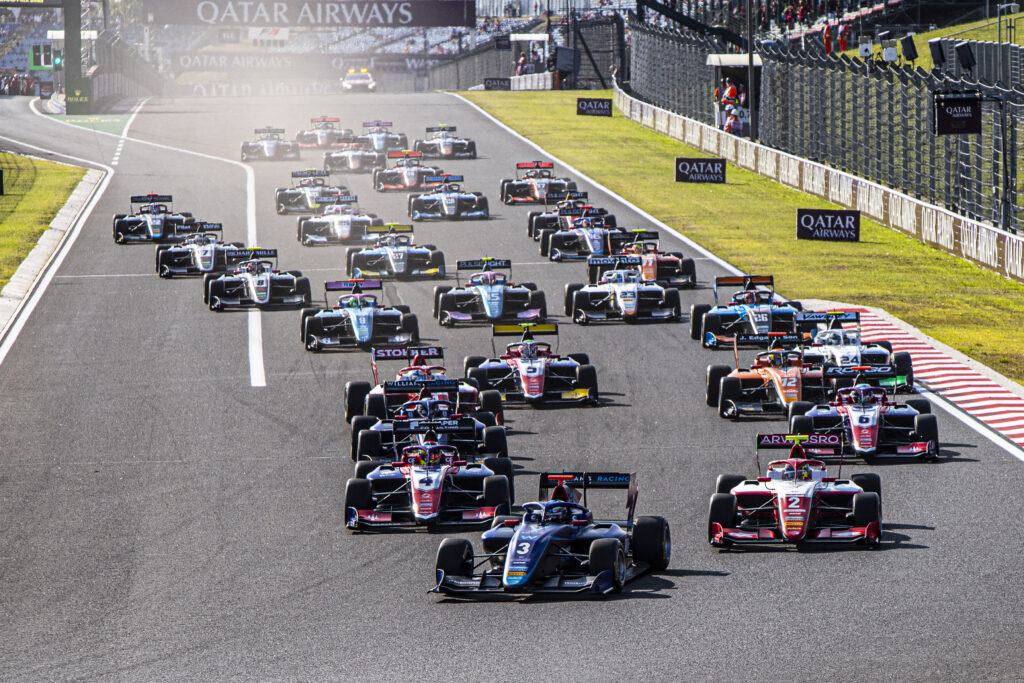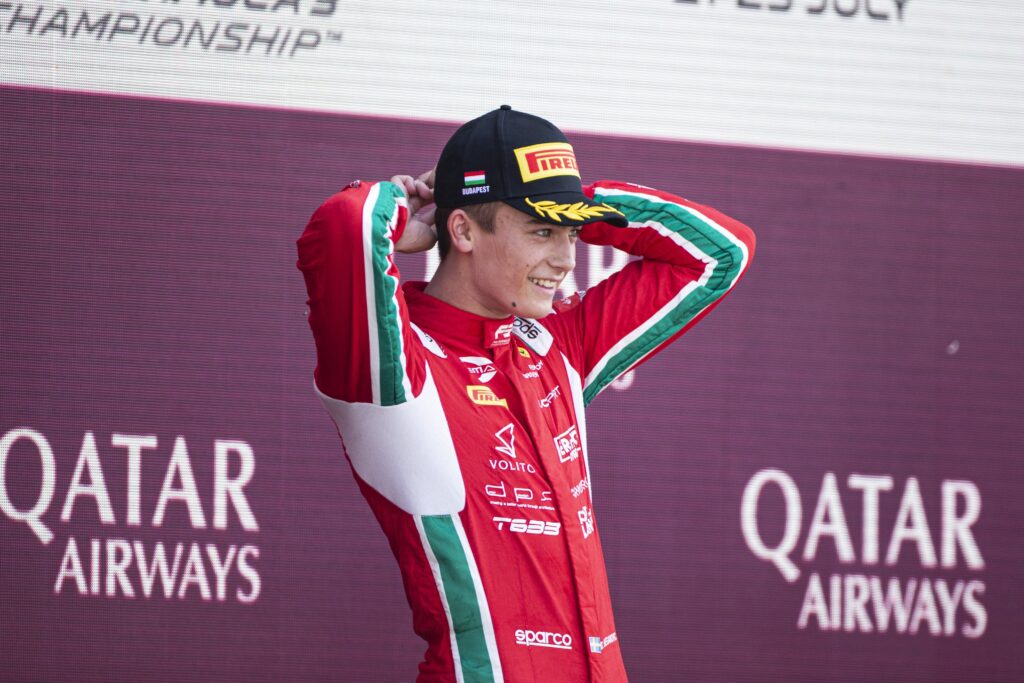 RESULTS
FIA Formula 3 Championship
Rd. 8 – Budapest (HUN)
|| Race 1 (full results)
1: G. Minì (ITA), Hitech Pulse-Eight
2: G. Bortoleto (BRA), Trident
3: N. Bedrin (ITA), Jenzer Motorsport
—
10: D. Beganovic (SWE), PREMA Racing
|| Race 2 (full results)
1: Z. O'Sullivan (GBR), PREMA Racing
2: D. Beganovic (SWE), PREMA Racing
3: F. Colapinto (ARG), MP Motorsport

CHAMPIONSHIP STANDINGS
FIA Formula 3 Championship
After 8/10 rounds (full standings)
1: G. Bortoleto (BRA), Trident, 144 p.
2: Z. O'Sullivan (GBR), PREMA Racing, 101 p.
3: J. Martí (ESP), Campos Racing, 100 p.
4: P. Aron (EST), PREMA Racing, 94 p.
5: D. Beganovic (SWE), PREMA Racing, 94 p.